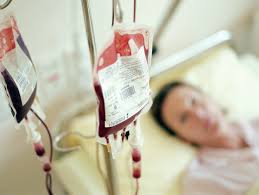 09 Jun

Blood Transfusion Therapy
Regular blood transfusions greatly contribute to the quality and length of life of patients with thalassaemia major and have been a central aspect of the treatment of thalassaemia since 1960s.
If not effectively managed, the severe anaemia and over-expansion of the bone marrow characteristic of thalassaemia major can lead to
Poor growth
Facial and other bone deformities
Fragile bones and bone fractures
Enlarged liver and spleen (organomegaly)
Impairment of normal physical activities.
Regular blood transfusions on a life-long basis – at least until a cure for thalassaemia major becomes available – can counteract or even prevent the development of these symptoms. However several factors must be taken into account when beginning blood transfusion therapy.
When To Begin Transfusion Therapy
Regular blood transfusion should only begin once a diagnosis of thalassaemia major is confirmed. A diagnosis of Thalassaemia major is based on all of the following:
laboratory tests
genetic analysis
clinical assessment by the doctor on whether the individual is having the complications mentioned above from Thalassaemia Major